Explore the
Vic Bailey Subaru
Spartanburg Bike Park
First of Its Kind Bike Park in Upstate, SC.
The Vic Bailey Subaru Bike Park is a community collaboration located off the Mary Black Foundation Rail Trail behind the Flock Shop in Spartanburg, SC. The park includes bicycle features like the wood and dirt flow trails which take mountain bikers on a roller coaster experience with little pedaling and braking necessary. Other features for slightly advanced riders include the wooden banked turn, pump track, and more.
The park was made to suit all skill levels, built with progressive features so you can start small and advance at your own pace. There's something for everyone to enjoy, but remember that safety comes first.
Learn More
Barspin
Launch
Shred on
Our 10 features.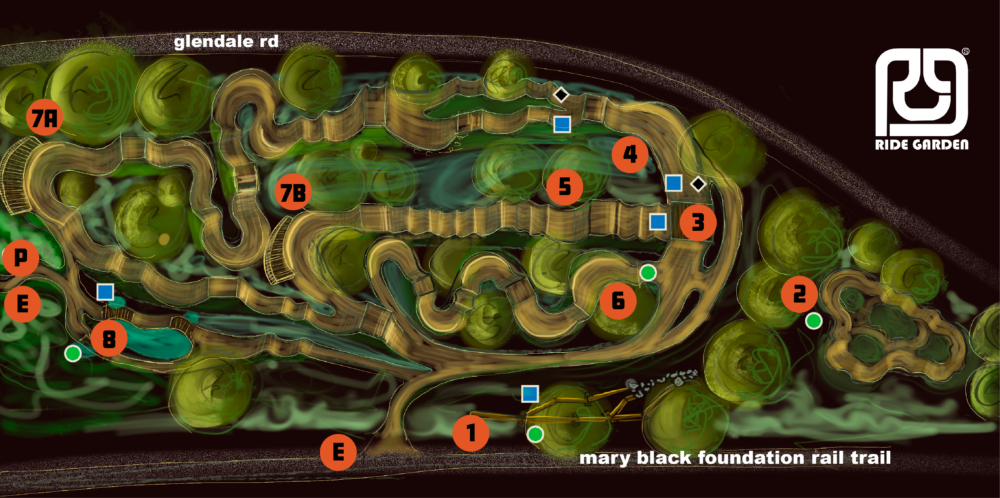 Trail Difficulty

Easy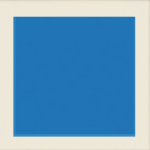 More Difficult
Black Diamond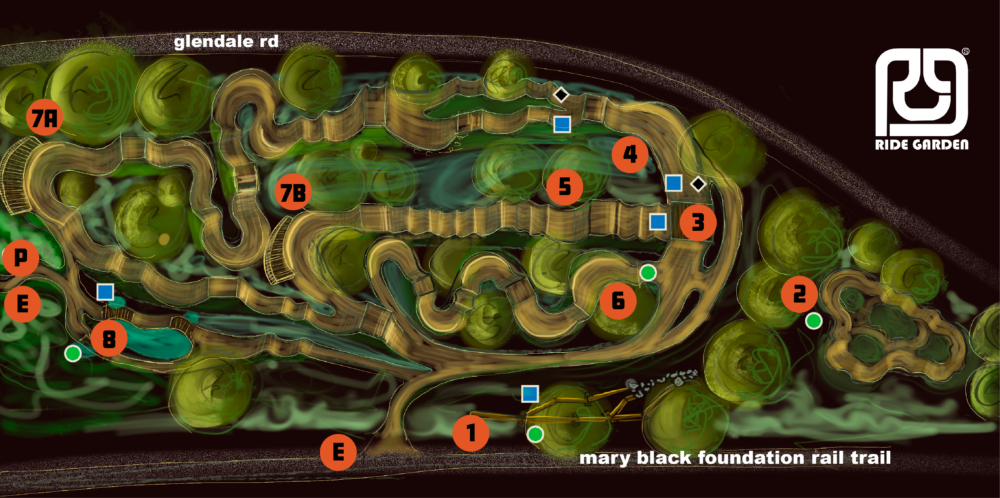 Map Legend
1. Stick Park
2. Pump Track
3. Container Mountain
4. Jump Line
5. Straight Rhythm
6. Flow Line
7a. Wooden Bank Turn
7b. Wooden Wall Ride
8. Rideable Bioswale
P. Parking
E. Entrance
$372,491 RAISED
Thanks to our sponsors, community partners and individual donors.
400 LOADS OF DIRT
We hauled in 400 truckloads of dirt to build this park from the ground up!
10 PROGRESSIVE FEATURES
The park was made to suit all skill levels and built with progressive features so you can start small and progress upwards.
Need to know
Below you will find the answers to all your questions and the digital safety waiver. If you cannot find the answer you are looking for please contact us.
Rules of The Trail
The way we ride today shapes mountain bike access tomorrow. Do your part to preserve and enhance our sport's access and image by observing the following rules of the trail, formulated by the International Mountain Bicycling Association (IMBA).
Riding off trails or when wet can cause damage to the park.

Do not modify trails or features.

Ride on open trails only – respect trail and road closures. Avoid trespassing on private land.

Leave no trace – be sensitive to the dirt beneath you. Recognize different types of soils and trail construction; practice low impact cycling.

Wet and muddy trails are more vulnerable to damage.

When the trail bed is soft, consider other riding options. This also means staying on existing trails and not creating new ones. Don't cut switchbacks.

Control your bicycle – inattention, even briefly, can cause problems. Obey all bicycle speed regulations and recommendations.

Always yield the trail – let your fellow trail users know you're coming.
Pedestrian & Spectator Safety
For your safety please stay off the specialized bike trails. Do not stop in areas with poor visibility. Find a safe area to watch riders.
Parents, please make sure your kids do not wander in front of bikes on the trails. Do not walk on terrain features. Respect the native vegetation and wildlife.
Signed Waiver Required to Ride
The bike park is an unsupervised facility. All riders must complete and return the Bike Park Waiver before riding. Riders under 18 must have a guardian's signature with their waiver submission.
Take time to get familiar with the trail map before riding.

Ride at your own risk.

Helmets and protective gear are required.

Features can be dangerous in any condition.

Ride only during park operating hours: dawn to dusk.
Safety Rules for Riding
Ride within your abilities. Progression is available throughout the park and so start small and progress upwards.

No Spartanburg BCycles in the park.

Stay on the trails.

Riding off trails can cause damage to the park.

Respect trail closures.

Follow all directional signage, and remember trail intersections come quickly.

Remain aware of other users at all times.

Yield to pedestrians and uphill bike traffic in the park.

Strive to make each pass safe and courteous.
Safety Gear
Dirt jumping is inherently dangerous and may cause injury. You can minimize injuries with the proper safety gear. 
Helmets are required; a full face helmet is encouraged over a regular helmet and should fit snugly. 

Shin, knee, and elbow armor provide impact protection for high speed collisions. 

Body armor can save someone from broken ribs or vertebrae. 

Consider a neck brace.
Top 5 Things You Need to Know Before Hitting The Park
Helmets are mandatory

Helmets are mandatory in the Bike Park and full-face helmets are recommended, even if you only plan to ride the blue trails.

Not Just Any Bike Will Do…

The bike trails can be rough on both equipment and riders; having the right type of bike is important. Your bike should have rear and front suspension. Spartanburg BCycles are not allowed in the park.

Brakes Matter

Being able to stop is important. Disc breaks are highly recommended. Rim breaks are not ideal for riding the bike park.

Stay on the Trails

Riding off trails can cause damage to the park.

Ride Smart

Pre-Ride: Start slow, scope out every feature, every day
Re-Ride: Lap the trail a few times to get to know the flow of the features.
Free-Ride: Start small and work your way up to faster speeds and larger features.
Where do I park to visit this park?
A parking lot for The Rail Yard is located along Old Glendale Road just behind 907 South Pine Street.
Can I get riding lessons?
YES!
Our friend Michael Kane is offering one-on-one lessons for any riders interested in getting started on the trails or taking their skills up to the next level.
Lessons are $50/hour and are available during weekday evenings and the weekends. Reach out to Michael at [email protected] or give him a call (864)884-4605.
Is there somewhere to clean off my bike after riding?
A bicycle repair and cleaning station has been located at The Flock Shop, a restaurant that backs up to the park and is located at 970 South Pine Street (https://www.eatdrinkflock.com/). We are grateful for their community support and partnership.
What is the address for the park?
The Vic Bailey Subaru Bike Park is part of The Rail Yard Community Park. It is located at 353 Forest Avenue.
What other outdoor recreation activities are happening nearby?
The Vic Bailey Subaru Bike Park is located on a two mile rail-to-trail conversion called the Mary Black Foundation Rail Trail. We often refer to this trail Spartanburg's recreation corridor. In addition to the trail and bike park, there is also the Hot Spot Skate Park, Spartanburg BCycle kiosk, Thomas Hanna YMCA, Rail Tail Dog Park, Duncan Park mountain bicycling trails, and The Rail Yard.
In the coming years both end of the Rail Trail will be extended. The northern end will extend into downtown Spartanburg and the southern will lead out to Glendale Shoals along Country Club Road as part of the The Dan Trail System (dantrail.com)






SC Parks, Recreation & Tourism • Senator Glenn Reese • Hub City Brew Fest • Lamar & Page Baehr • BVI Development • Valerie & Bill Barnet • Budweiser of Spartanburg • Hot Spot • Lindsay Lavine Webster

Chase E. Furnas & Co., Inc. • Justin & Anna Converse • The Johnson Group • P.A.R. Grading • South Carolina Federal Credit Union • UPS • Michael Lawter Memorial gifts

Winthrop & Heather Allen • Stan & Paula Black Baker • Bike Worx • Carolina Orthopaedic & Neurosurgical Associates • Demtek, LLC • Health in Hand Juice & Smoothie Bar • Montgomery Development Group • Palmetto Proactive Healthcare • Ryan & Lauren Smith • Willdyne-Chord
The Vic Bailey Subaru Bike Park
wouldn't exist without the donations and hard work of our community. Consider giving today so we can maintain a quality park for all of Spartanburg to enjoy.
Donate Now