PAL: Play. Advocate. Live well. hosted the first annual Jump Jam at the Vic Bailey Subaru Bike Park, sponsored by BVI Development! We had the best time watching some serious skill from competitors of all ages.
We started with the Wade's Restaurant Kids Short Dirt Track Races where kids from balance bikes to twelve years old did laps to compete on the pump track and flow coaster. The riders were grouped into heats based on age and everyone came away with a fun Jump Jam medal! 
After the kids races we moved on to the main event; the Jump Jam Sessions! Participants rode the jump line as they competed for 3 prizes: Best Style, Best Trick and Best Whip. It was quite impressive to watch these guys fly over the jumps.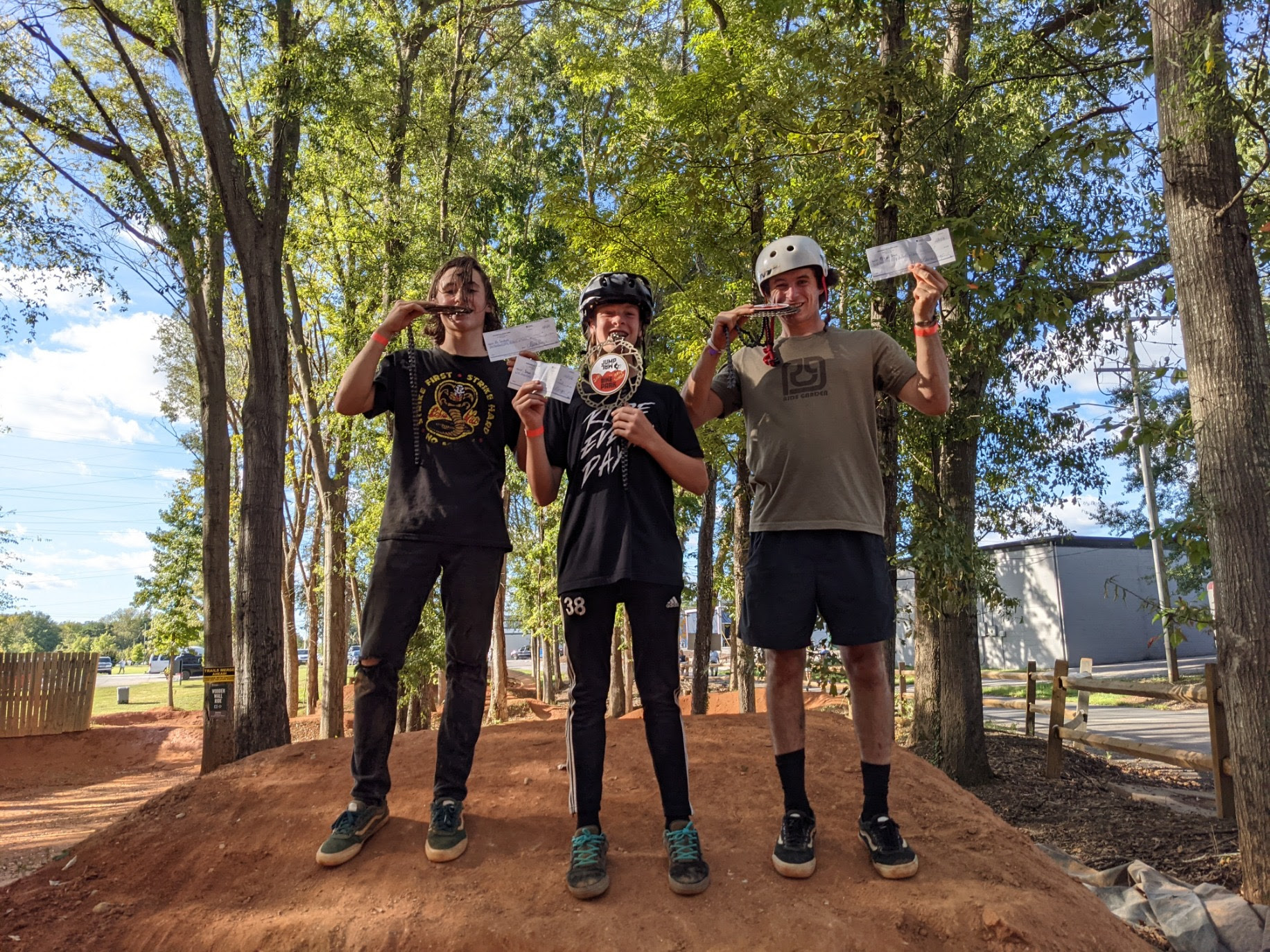 A big congrats to our Jump Jam winners:
Michael Kane- Chase E. Furnas 'Best Style'
Eli Sandrock- Demtek 'Best Trick'
Gavin Brown- Site Design 'Best Whip' 
Thank you to all of our sponsors and everyone who came out to watch. And a big thank you to Flock Shop and Carolina Gourmet Snowballs for providing goodies to all of the spectators. We can't wait until next year!